Winning Law Firm
and the holder of other 10 awards of the Czech Law Firm of the Year 2018 Prize










Every private and commercial matter has its legal, tax, and accounting aspects.
We provide solutions to all aspects within one engagement.
Experience unique complex solutions provided by one partner – our KŠD GROUP.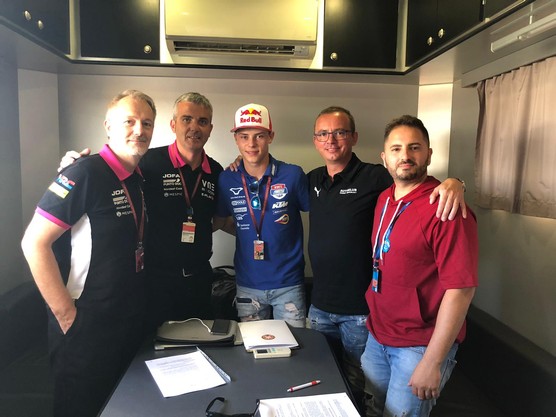 28.8.2019
A promising motorbike rider Filip Salač belongs to the family of athletes of the KŠD GROUP. One of the forms of support also include legal services of KŠD LEGAL that accompany and provide security to Filip in all important steps of his career. In this case, KŠD LEGAL, through Of Counsel of the law firm JUDr. Jan Šťovíček, Ph.D. and members of the sports law team, has provided legal advice in the matter of Filip's new place in the 2020 season. Filip's contract is unique – it is the first such a contract of the Czech rider in the history of the Moto3 class.
---
KŠD GROUP - We know how to score!
The motto of the KŠD GROUP is "We know how to score!" and, for all members of the KŠD GROUP, this motto represents the main principle of our approach to the provision of services to our clients. As we score with our clients in sports law field, we score in court disputes, real estate law, criminal law, tax and in other fields, primarily as a result of the maximum effort of our professional teams or unique solutions chosen. The necessary prerequisite for the best score is our aspiration to always succeed, not to give up even in seemingly no-win situations, and fight till the end.